Six Different Coffee-Making Solutions For Your Kitchen
Coffee is an essential part of many people's days, giving them a much-needed pick-me-up in the morning and a boost throughout the afternoon and evenings. The rise in people buying coffee machines has been rapid in recent years, with more and more of us looking to make delicious barista-style coffee in the comfort of our own homes.
But with so many different coffee making solutions on the market, which is the best one for you?
Inspired by the recent National Barista Day, here we look at six different coffee-making solutions for your kitchen.
Coffee pod machines
A coffee pod machine is one of the best coffee making solutions for your kitchen and one of the easiest ways to make your favourite hot drink.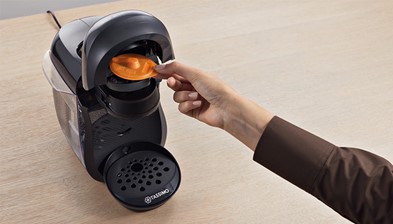 Image Credit: Tassimo
By buying individual pods that are pre-measured with the correct flavour ratio inside, you can save yourself the hassle of purchasing individual ingredients for your drinks and have one delicious coffee ready to go from just one pod. Just pop one of the pods into the machine, top up the water, and let it do its magic.
This is the perfect coffee making solution for your kitchen if you're an inexperienced coffee maker who wants a perfectly made cup – without dealing with all the fuss of precise measuring and having a cupboard full of syrups and ingredients.
Milk frothing machines
Having a foamy coffee drink is the perfect way to enjoy a chilly morning, giving you a comforting warm beverage that also looks great.
But even if you aren't a big fan of coffee, these machines have the bonus of being able to be used for any drink.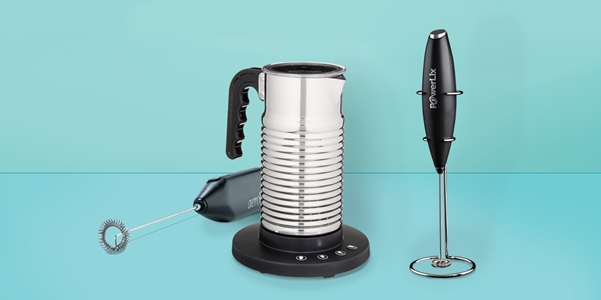 Image Credit: Good Housekeeping
From coffees to milkshakes, hot chocolates and more, milk frothing machines will suit everyone's palette. Whether you want to get practising your latte art or make a delicious plant-based milk drink, these machines can do it all.

Moka Pots
If you're a fan of coffee but are unsure about buying an expensive all-in-one machine, a Moka pot can be the ideal compromise. Similar to the taste of an espresso, the Moka pot coffee packs a punch, producing a rich and strong flavour that you can make on top of your stove.
Image credit: Baked Brewed Beautiful

If you are starting out with drinking coffee or just like it as a rare treat, the Moka pot could be the ideal low-key coffee bar idea for your kitchen.
Espresso Machines
Sometimes, something a little stronger than a latte or cappuccino is needed first thing in the morning. Whether you are dairy-free, lactose intolerant or just need a stronger cup to start your day, espresso machines are one of the most impressive home coffee station ideas for your kitchen.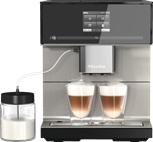 Image Credit: Miele
Espresso is also one of the nation's most loved types of coffee, so having an espresso machine will give your kitchen that extra wow factor. You can even pair it with the milk frother we've mentioned above to make amazing cappuccinos and lattes!
While many espresso machines come in your traditional twist-open portafilter design, we favour the push-button type designed by Miele.
Built-in coffee machines
If you're a serious coffee lover looking for an all-in-one coffee bar idea for your kitchen, a bean to cup built-in machine could be absolutely essential. With the built-in technology to rival that of a coffee shop, this is an impressive feature for any kitchen.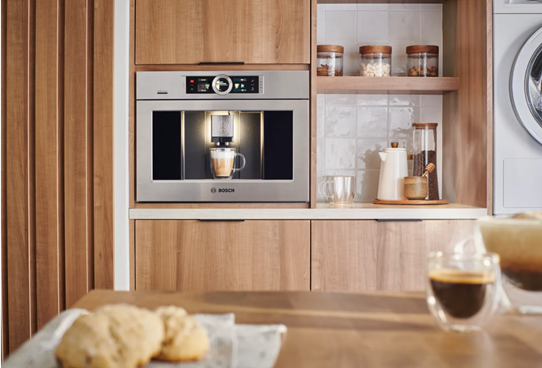 Image Credit: Bosch Home
A built-in machine delivers all of the coffee flavour, as well as keeping your kitchen looking as sleek and modern as possible. At Controlled Interiors, we design based around Siemens, Neff and Bosch built-in models. You can see an example of the latter in the picture above.
Automatic Coffee Machines
The last of our six different coffee-making solutions for your kitchen is the one that does it all. Simply load up a fully automatic coffee machine with the requisite amount of water and a full bank of coffee beans, and it will do the bean grinding, tamping, infuction and brewing for you. All you need to do is put a cup beneath the spout and press a button – then give the machine the occasional clean once in a while!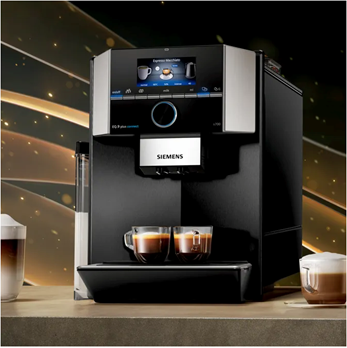 Image credit: Siemens Home
If you're after a rich coffee with the least possible hassle and don't mind spending money to have it, an automatic machine is where it's at. We'd especially recommend a Siemens model, which you can find out more about here.
Are you thinking about having a new kitchen fitted?
At Controlled Interiors, we offer the best solutions to all of your unique kitchen requirements to bring you the classic or contemporary kitchen of your dreams.
Get in touch with our team today to find out more and set up a design consultation.
Recommended reading
· 2022's Hottest Kitchen and Home Events
· Our Favourite Current Kitchen Appliances
· How To Plan Your Ideal Kitchen
· Traditional Kitchen Design Ideas
· Contemporary Kitchen Design Ideas