If you're a regular reader of our blog, you'll know we specialise in designing new kitchens made to measure in both modern and shaker styles. But did you know we do made-to-measure interior design for other rooms in the home as well?
Here, we talk to one of our team about two recent design projects that started with new kitchens and became much more besides.
Go with the flow
"I think the flow of a house is really important," says Alison Hawkins. She's been with us just under three years and has worked across a broad range of projects, with responsibilities encompassing admin and product ordering to customer care and design work.
"What I find interesting about many of our non-kitchen design ideas is that they take the feel we established in the kitchen, and bring it to the spaces outside of it, so that it all feels joined up."
Shaker-style utility room and dressing room
"A great example is a project we did for a couple earlier this year. They had a big new build house – very much a blank canvas when they first came to us. Initially, they asked us to install a big bespoke made to measure kitchen design in a shaker style, so they could really put their stamp on the place. They ended up liking what we did so much that they asked for a bespoke made to measure utility room and dressing room, each in the same style!
"As you can see from the photos, both rooms keep the same look and feel as the kitchen – it's almost like the one room extended stylistically out into the other spaces.
"However, despite having the same feel, the two extra rooms have very different uses. The couple use the utility space as kind of an extension of the kitchen functionally, too; it's become the space where they do all of the messy work like washing clothes, and the kitchen is where they do meal preparation.
The bespoke made to measure dressing room, however, is every woman's dream. The lady of the house told us she had lots of shoes, so we drew up plans for made to measure storage space, and built something that has a real Carrie Bradshaw Instagram feel to it; exactly what the client wanted!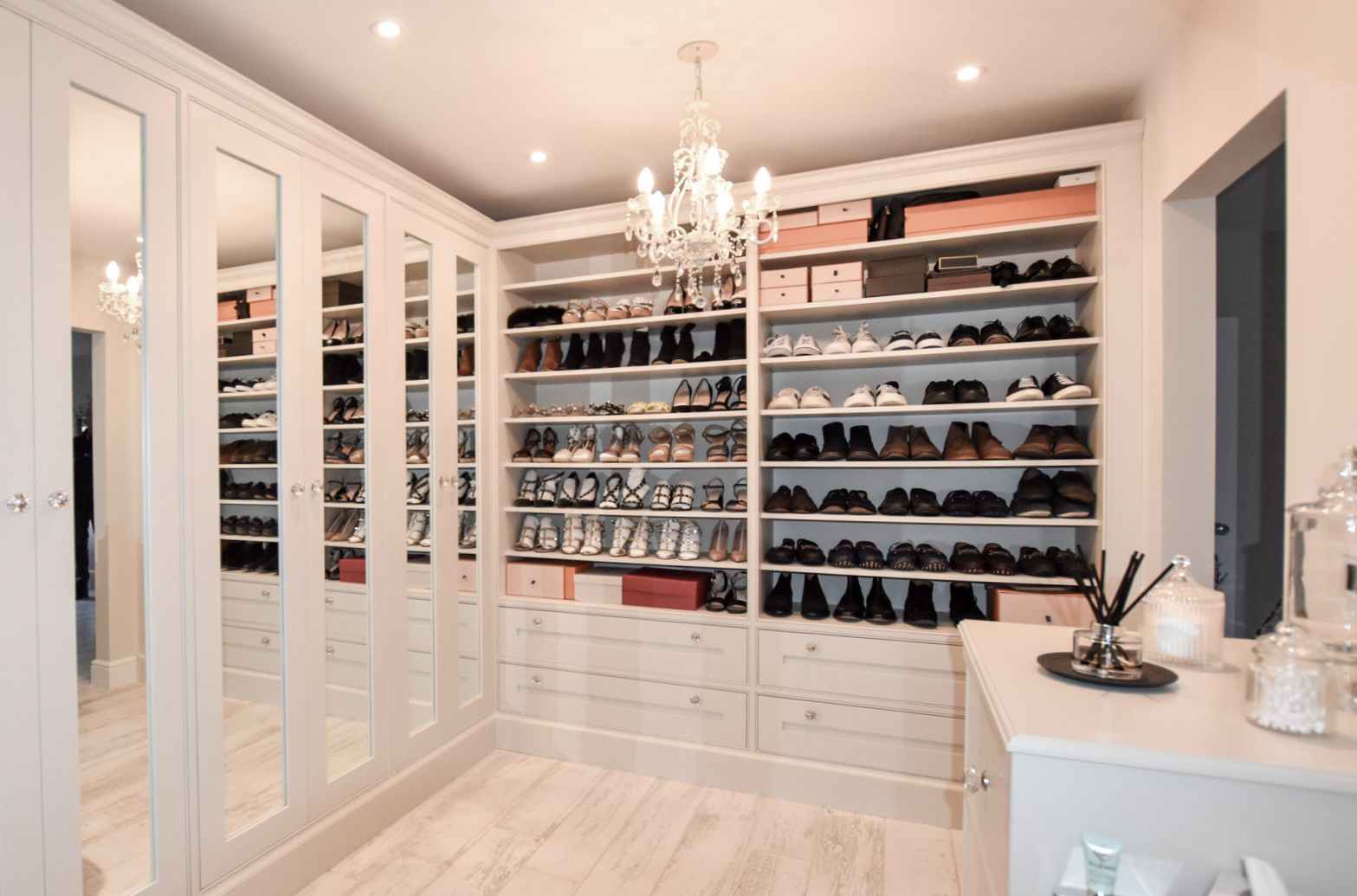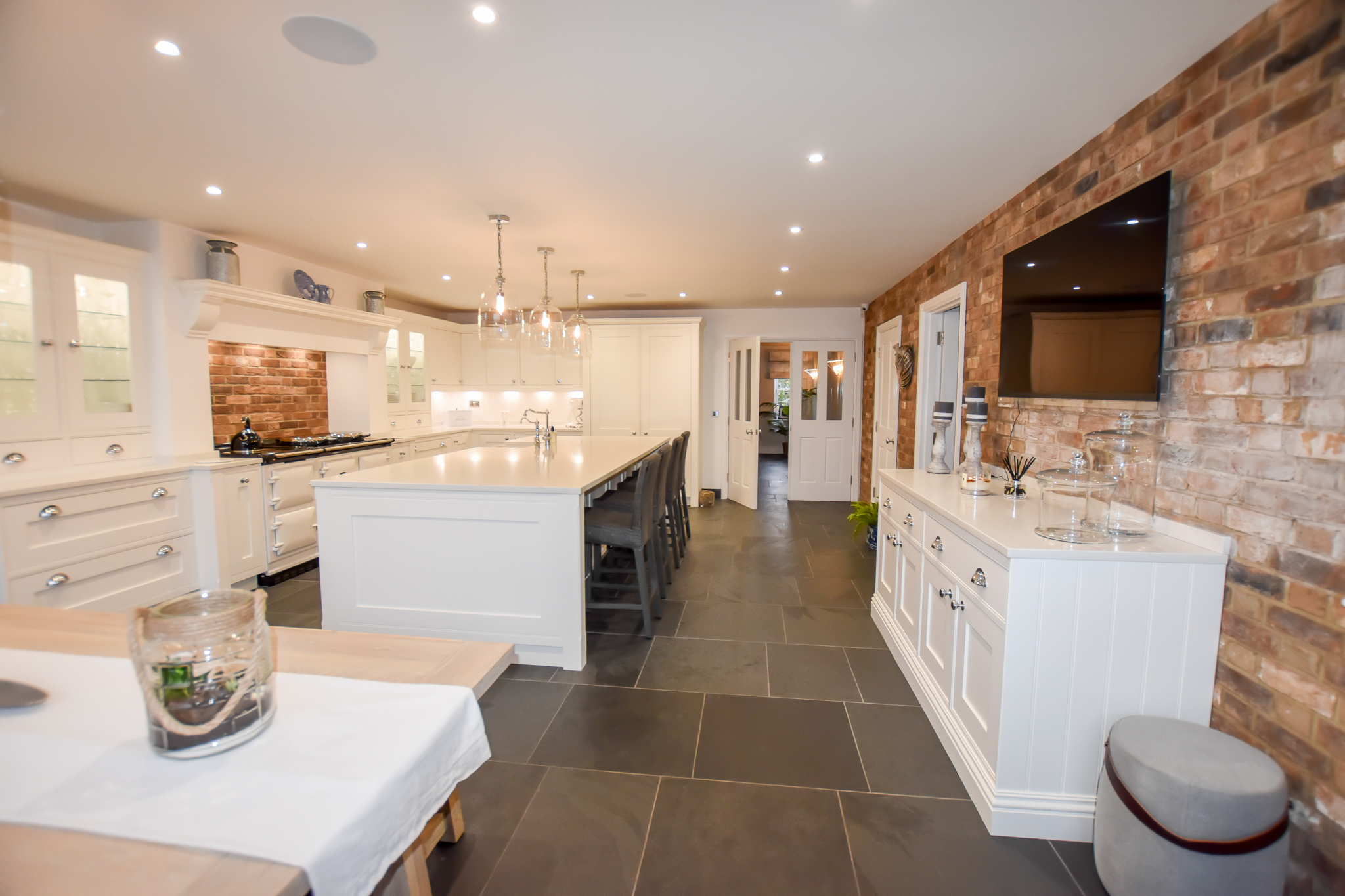 Bar and social living space
"Another example came from an installation we did of a more modern kitchen space. The couple involved loved the finished product so much that they recently came back to us and commissioned a custom made to measure media unit and then a bar area, to give a real 'social living' vibe. It will be ideal for all the parties they're hoping to have once lockdown is finally over!
"Because it's a work in progress, we don't have any photos of the finished build to show at this stage. What we do have instead is a render of the bar area produced by our design team at the planning stage of the latest project.
"These plans are an essential part of our process and speak to how we work with customers. In all of the examples we've discussed here, customers came to us with a specific idea. However, we also do new interior and kitchen rooms made to measure that work the other way – when the customer doesn't quite know what they want, and our designers ask questions about their preferences, and how they'll use the space, in order to inform design ideas.
"Whatever the approach, we use powerful computer-aided design and a personal touch to walk customers through their option, to help them arrive at the perfect way to use the space in the room they want transformed."

Do you have an idea for a bespoke, made-to-measure interior design project?
Whether you need a designer to help you explore possibilities, or a skilled team to execute on your vision, we can do it all.
Get in touch to discuss how we can bring your project to life.